Purruna App
The PURRUNA App is based on the industry-leading MyWellness platform taking your fitness experience to the next level with in-app class bookings, account management, workout tracking, and integration with all major fitness tracking platforms.
Download the Purruna App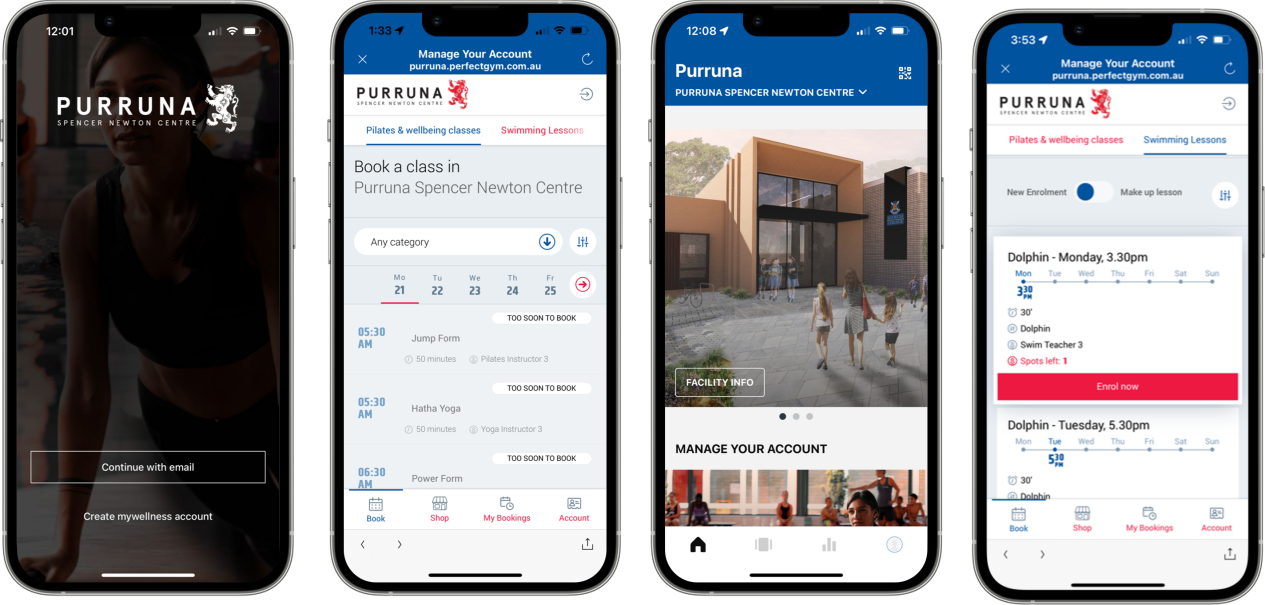 Getting Started with the App
You must have already purchased a membership or enrolled into swimming lessons.
Download the App. Click "Create mywellness account"
Enter your details to create the account. You must use the same email address used when purchasing the membership.
If the same email address is used, you'll be prompted to merge the new profile with the existing one. Merge the accounts (linking the mywellness account to your Purruna membership account).
Follow the prompts until you see the Purruna App home screen.
Click on the Purruna Client Portal tile. You will be prompted to log in to the Client Portal (use the same email/password used when purchasing the initial membership).
And you're all set! Once you log in once you should be set going forward.