About Purruna
Scotch College has a fine tradition of innovation. We question norms. We do not apply tired solutions to new problems. As a result of a recent community consultation regarding our existing infrastructure, it became obvious that new sports facilities are vital for Scotch's future. However, the College Council and Leadership Team decided that any building project to address this need was to be more than just a pool and a gym. We challenged ourselves not just to replace old for new, but to dare to replace the old with the bold.
The most enlightened organisations in the world have discovered that the wellbeing of their people is not only good in itself, but makes a profound difference to the satisfaction, performance and achievements of their employees.
Scotch has been at the forefront of wellbeing research and implementation in South Australia for 15 years. During that time, the College has seen exponential growth in its enrolments, increasing achievement in academic results taking it to fourth place in the state in 2018. Scotch also boasts a record of achievements beyond the classroom which have enhanced the lives of young people and earned them skills, not just in Sport and Performing Arts, but also in Oratory, Service Learning, Global Awareness, Entrepreneurship and Social Responsibility.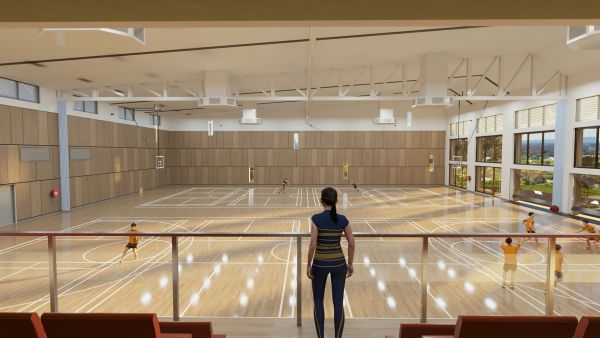 Purruna, Spencer Newton Centre symbolises and enhances what makes Scotch College one of the most effective and high achieving schools in South Australia, if not the nation as a whole. Its facilities will not just include two new indoor courts, fitness suites and a swimming centre, they will also include classroom spaces, consultation rooms and breakout areas which will enhance our wellbeing offer for all year groups.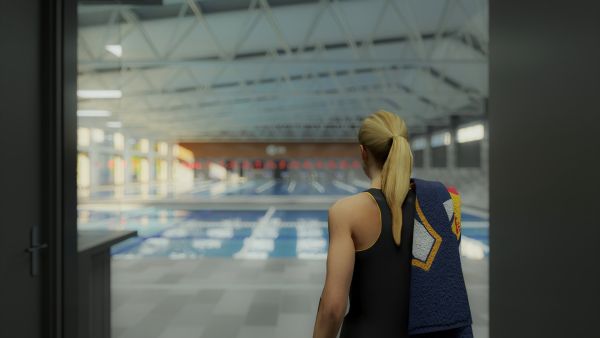 To support the College's overall investment and take the facility from good to great, we need to raise $7 million through philanthropy. The remainder will be funded through borrowing, to be repaid through the College's modest surplus earnings over a 10-year period.
Of critical importance to us, but somewhat unusually for most schools, this infrastructure development goes hand in hand with a brand-new educational program. It is not simply a new building or set of facilities.
Living Well
The Live Well Program has been running in the College for two years. It comprises six elements. Sustainability and responsible use of world resources, as well as nutrition and healthy eating are the first two. It has been proved that physical education, the third element, and good diet support the fourth element in our Live Well Program, mental health and wellbeing. Our intentions however are not simply to look after ourselves. Service Learning and Global Awareness are the fifth and sixth elements that the students learn about from Year 5 through to Year 8 and continue to practise during the senior part of their Scotch College journey.
Scotch is preparing its students for fulfilled lives as professionals, citizens and parents for the 50 years beyond school – lives well-lived that will transform the lives of others and fully utilise the educational experience that they have enjoyed at this remarkable school.
What's in a Name?
In the language of the Kaurna people, the name of our new Wellbeing & Sports Centre is a word that gives life. It is about living, the wellbeing of our physical self and how our mind and our hearts enable us to connect in a wise and knowledgeable way, both with each other and the land.
Purruna, Spencer Newton Centre is a tribute to both the traditional owners of the land on which we meet and gather, and two icons in the history of Scotch College (Raymond Spencer and Dr John Newton), who have both been instrumental in the most significant building project in the College's history. The Scotch College Council of Governors is thrilled to bestow such a fitting name on a facility that will represent the spirit of Scotch as we enter our second century.